---
THE SANCTUARY
---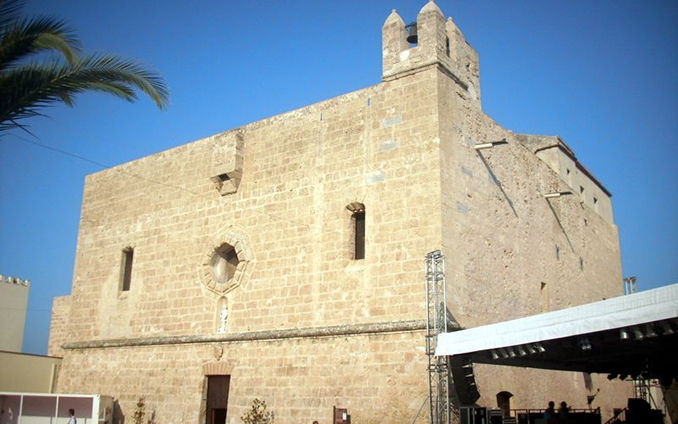 The current sanctuary of San Vito Lo Capo was originally an ancient fortress, which has undergone numerous construction projects throughout the centuries.
The initial building dates from the fourteenth century and was a small votive chapel dedicated to San Vito martyr who is the patron saint of the locality. It is said that the young Vito, who came from Lucania, wishing to escape the persecution of Emperor Diocletian, but also the wrath of his father, together with his teacher and his nurse had boarded a ship and landed on the feudo della Punta coast in the territory of Erice, presumably at Cape Egitarso. In this area the young Vito began to preach to the people who were near the beach.
Apparently he was able to heal the sick, those suffering from rabies or bitten by animals in general or those whose health had been compromised from a sudden fright. In short, the young survivor was noted for its miraculous work. Despite all this prodigious activity, the divine wrath beat down on the village, causing severe disaster and after a short stay in Egitarso, he was martyred on June 15 299.
Following the first miracles and his martyrdom, Vito's fame grew and many of the faithful came on pilgrimages, but among the pilgrims there were also many criminals, so it was necessary to transform the old building into a fortress. From the beginning, the sanctuary of San Vito Lo Capo was the centrepiece of a great devotion to the saint and his miraculous fame even crossed the borders of Sicily.
To commemorate his martyrdom, on June 15th the feast of the patron saint is celebrated and a multitude of believers reach the crypt of the saint, which is kept inside the sanctuary of San Vito Lo Capo, to pay him homage.
Inside the sanctuary of San Vito Lo Capo there is also a museum, which includes a remarkable collection of valuable sacred silver items and a section dedicated to the cult of St. Vito in Sicily with various gifts in honour of the saint. During the summer the museum is open daily from 18.00 to 20.30 and from 21.30 to 23.30.

---