---
MAZARA DEL VALLO
---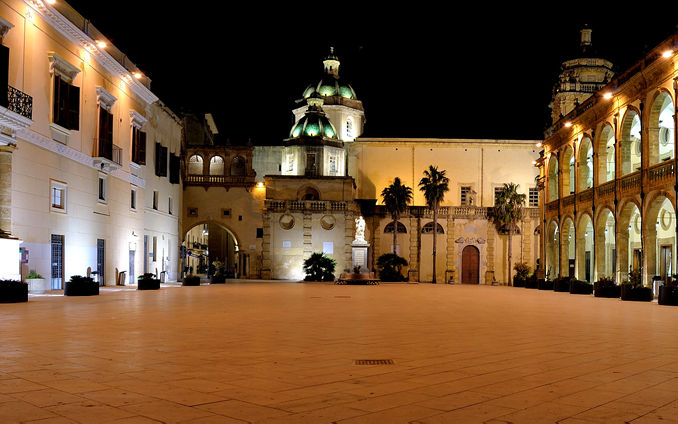 The most striking part of the town of Mazara del Vallo is certainly the old town centre, called the Casbah (or Kasbah ), whose urban layout has the typical features of Muslim quarters.
According to the Greek historian Thucydides, Mazara arose as a Phoenician colony on the left bank of the mouth of the river Mazaro, but it was only during the Arab domination that the city reached its peak .The city was coveted due to its favorable climate, the fertility of the land, and its port located on a strategic point for trade, so much so that it became one of the most important cities of western Sicily. Very little remains of the ancient Arabic splendor.
There is little left of the imposing walls. However, the aforementioned Casbah, an area characterized by narrow streets and alleys, mingling with one another forming a dense urban network, is well preserved. A stratagem to give shelter from the wind, but also from possible enemy attacks; it can still be seen in the districts to the north-west and north-east of the quadrangle of the ancient walled city: S.Francesco e la Giudecca (St. Francis and the Giudecca), where the inhabitants descend from the ancient peoples of the town's most flourishing period.
The town's economy is today mainly based on fishing, continuing a tradition that gave stability to the lives of the ancient inhabitants.
In the beautiful city museum which can be visited in the old town , you can admire the bronze statue of the "Dancing Satyr"
---