---
MARSALA
---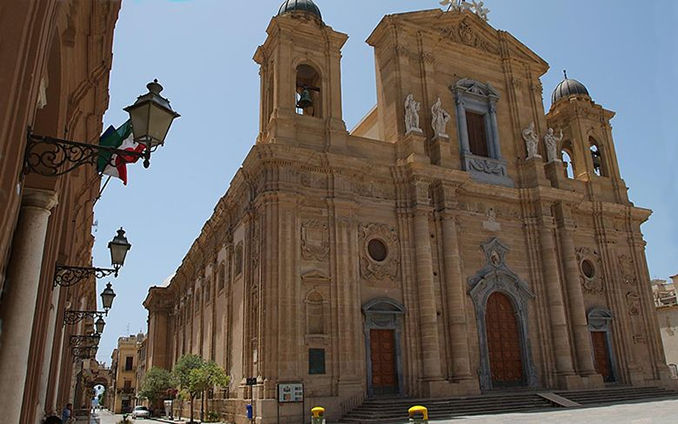 Marsala has about 82000 inhabitants and is considered the first Municipality in the province of
Trapani
in population. It is practically no exaggeration to say that Marsala could have been a provincial capital. Marsala comes from the word "Marsa Allah" (port of Allah).
The city in the course of its history has suffered several dominations, but under Spanish rule Marsala enjoyed a great development and economic prosperity. Testament to these dominations is the presence of a great cultural heritage, which consists, among other things, of the ancient necropolis of the Punic age, the Christian Baptistery, the Roman villa with its mosaics and the remains of walls built by King Ruggero I.
The ancient name of the city of Marsala was Lilybaeum and its foundation is closely tied to that of Mozia, whose importance began to decline precisely with the foundation of Lilybaeum, the remains of which were found during excavations in the archaeological of the same name, located in the centre of the city and are kept in the Baglio Anselmi Archaeological Museum.
In more modern times, Marsala is famous for the landing of the Thousand on the 11 May 1860, and it is in fact in Marsala, the provisional capital of Italy, that the unification of the country began.
Since 1987 the city of Marsala has been recognized as the capital of wine, because its industry is based mainly on the production of wine, especially the fortified dessert wine, named after the city which is recognized worldwide as a DOC (Controlled designation of origin) wine.
The city not only has many wineries, but in recent years economic activity has been focused on tourism, and over the last ten years it has been among the most desired tourist destinations. Marsala also has an important marina with a capacity of 250 berths.
It is possible to reach Marsala by train, as the railway line crosses the city.
According to a survey sponsored by the Regional Province of Trapani in 2009 Marsala has always been sensitive to the needs of tourists with disabilities, providing efficient services, such as a swimming pool with suitable equipment and qualified personnel.
---