---
SEGESTA
---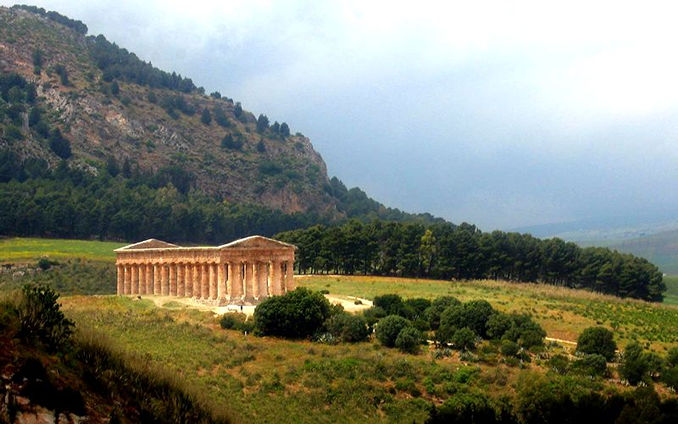 Segesta is an ancient city founded by the Elymians, but whose date of foundation is not known, although some sources say that the city was already inhabited in the fourth century BC
Due to its ideal geographical location Segesta, was formerly a great refuge for the ancient peoples as it was inaccessible, until in the fifth century the Vandals pillaged it and razed it to the ground.
Segesta was never rebuilt in its original size and today, from the golden age, the theatre, the sanctuary and the Doric temple remain, which go to make up the attractions of the archaeological park, which is still under exploration.
In 2009 a survey to determine the level of accessibility of the archaeological site of Segesta for people in wheelchairs was sponsored by the Regional Province of Trapani. In particular, the area of Segesta specifically provides wheelchair paths and allows cars which have people with disabilities on board to drive down a road that leads up to the temple, within which an iron walkway has been constructed.
Still on the subject of accessibility, in recent years several structural measures have been made, which involved the removal of architectural barriers, which have not diminished the charm of the Archaeological Park in any way.
For the many visitors to the area of Segesta there is a restaurant seating 260 inside and 200 outside. The car park is 5000 square feet.
Not far from the Park there is a railway station and a little further away there is the town of Calatafimi-Segesta, which was given its name in 1997.
In 1860, the nearby town of Calatafimi was the scene of a battle between the Bourbons and Garibaldi's troops during the war of independence for unification.
Opening Times and pricing
Winter (October – April): 9.00 - 17.00.
Summer (May – September): 9.00 - 19.00
Entry fee:
€ 6,00 Adults
€ 3,00 Young (18 - 25 years old)
Free: under 18
Tel. +39 0924 952356
---