---
COUSCOUS FESTIVAL
---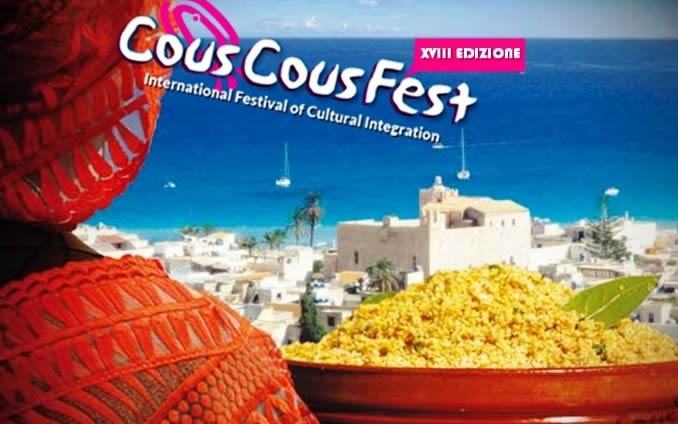 The main event of the summer is the Cous Cous Fest, to be held in San Vito Lo Capo every end of September.
The Cous Cous Fest began as a simple festival in 1997 to promote a traditional dish of western Sicily, but over the years, thanks to advertising and marketing, it has become an international food and wine festival, attended by chefs from all over the world.
Each chef, according to their culture and traditions, present different ways of cooking couscous with tastings and food laboratories.
A gastronomic village is set up for the Cous Cous Fest, where thirty-five recipes for cooking couscous will be available. From couscous with coconut milk to the Senegalese couscous with veal, lamb and dates, from the Lebanese tabbouleh to the couscous from the Côte d'Ivoire with spicy vegetables and the Tunisian variation with mutton and yellow squash. A myriad of flavours and colours flood the Cous Cous Fest and can be tried by all lovers of couscous and good food in general. Not even people who suffer from celiac disease are excluded as the dish is also available gluten-free.
In the various points that will be set up during the Cous Cous Fest, tickets will be available at 10 Euros each, with which visitors will be able to choose all these delicious variations together with a glass of wine and a Sicilian dessert.
During the event there will be entertainment with live concerts.
For some years the Cous Cous Fest has had a prologue called Cous Cous Fest Preview, usually held in June over a weekend to select the chefs who will be part of the Italian team in the competition in September.
Thanks to this event San Vito Lo Capo has increased its visitors over the years, making this one of the most popular, and the most visited locality of the province of Trapani.

---