---
CALA ROSSA
---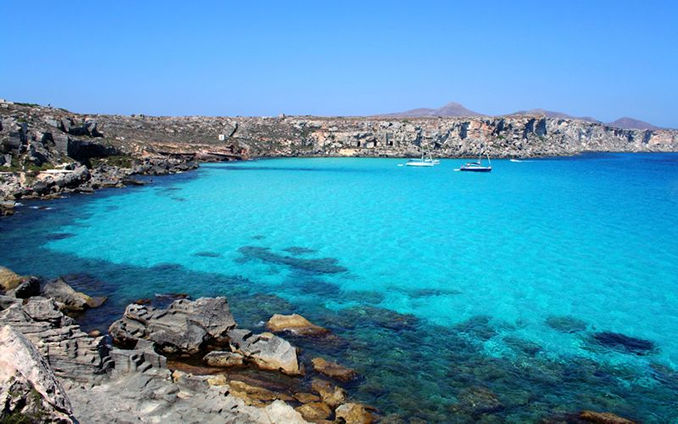 The island of Favignana, due to its geographical conformation, allows access to most of its coastlines, making it a tourist destination which is not to be missed.
Cala Rossa (Red Cove) is one of the most renowned coastlines of Favignana. It takes its name from the blood from the Carthaginian troops which was spilled into the sea during the battle of the Egadi in 241 BC during the Punic wars.
Together with the nearby cove of Bue Marino, Cala Rossa is one of the most popular attractions for tourists, because the sea is crystal clear and the flat rocks allow bathers to sunbathe in peace. Those who wish to find a sandy beach which is better adapted to families and the elderly can find one by going a little further west.
The beach of Cala Rossa is located on the northern side of the island and for those reaching it from the sea, the coastline looks like a huge rocky amphitheatre, jutting out towards the sea.
It is possible to reach Cala Rossa, after passing through the town of Favignana, by going along the coast of the island, at the end of which there is a junction where the location is signposted. You then follow a road for several kilometres, where it is no longer possible to go by car, but on foot, down a long descending path.
Cala Rossa is not just a beach where you can bathe in the sea, although this is the main reason why people go there, but it also has a strikingly beautiful landscape, where tourists can safely go on long walks reaching, from Cala Rossa, other locations of Favignana including the Cala del bue Marino, Punta Fanfalo and Lido Burrone.

---