---
CALA AZZURRA
---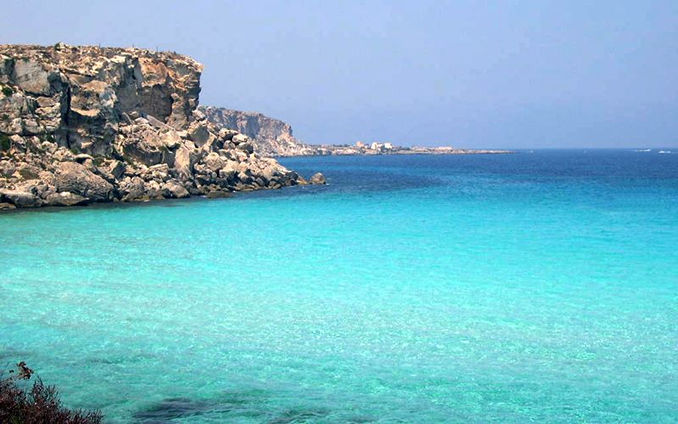 The beach of Cala Azzurra (Blue Cove) obviously takes its name from the blue of the sea and is a place that is suitable for everyone especially families with children and the elderly, because, besides being sheltered from the winds, the beach of Cala Azzurra is sandy, and the sea, is always calm in this area.
Also the sea is shallow even at a great distance from the shore.
To reach the beach of Cala Azzurra, which is located on the south side of the island, you need to go into the town and from there go to Punta Marsala, you can go by bike, but it is also possible, as with all the coves and beaches of the Egadi Islands, Cala Azzurra reach it by boat.
What makes Cala Azzurra one of the most interesting places on the island is that situated behind the cove, there are underground gardens which are typical of Favignana.
The underground gardens of Cala Azzurra are particular in that they were made in old quarries, which are now abandoned are no longer productive. The imagination of the tourist operators of Favignana has transformed these abandoned and neglected spaces which had been damaged by the elements, into tourist attractions of great charm and interest also bringing the past industry and artisanship typical of the island to the attention of tourists.

---