---
BYZANTINE CHURCH
---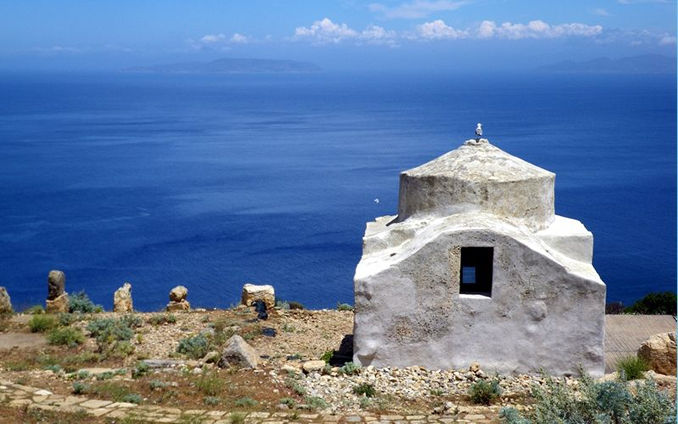 The Byzantine Church is one of the most characteristic monuments of the island of Marettimo and is located in the Case Romane locality.
It is a small Norman church (XI-XII century) built by Basilian monks, who chose this location because it was away from the dangers of the sea and allowed them to use a pre-existing Roman building as their monastery .
In recent years, the area around the Byzantine Church has been the subject of numerous studies and archaeological excavations, which have enriched the knowledge of the history of Marettimo, especially after the discovery of another building dedicated to Christian worship, with a baptistery, where the baptized were immersed in a source.
This building was discovered near the Byzantine Church, and can be dated to between the sixth and seventh century AD. It was part of a proto Byzantine sanctuary, a place of pilgrimage. The discovery of this baptistery is very important because it adds to another that was found in Selinunte.
The Byzantine church returned to being a place of worship after some restoration work on the 25th of April 2010 with a solemn religious ceremony, attended by the highest civil and military authorities.
The event celebrated in the Byzantine Church was also the occasion for the launching of a message of peace from the centre of the Mediterranean and was organized with the cooperation of the inhabitants of Marettimo and associations - among its purpose was the wish to revive the cultural message that this island carries with it.

---