---
CASTLE IN PUNTA TROIA
---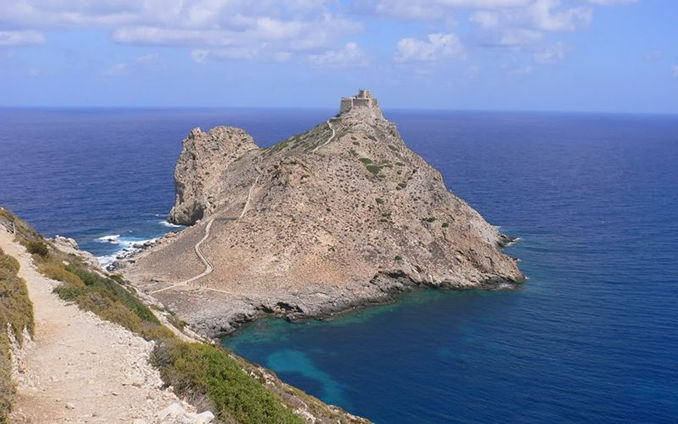 Even Marettimo owns a castle and this is situated on the large headland of Punta Troia, from which it takes its name.
The Aragonese Castle was built when, in 1140, the King of Sicily - Ruggero II transformed an ancient Saracen watchtower into a castle to guard the extreme western part of his kingdom.
In later centuries the Aragonese Castle continued to serve a defensive function against the inhabitants, who were forced to live clandestinely in their own homes because of Spanish rule, when Marettimo became the ideal environment for pirates and marauders of all kinds.
With the Bourbon domination the Aragonese Castle of Marettimo became a prison-fortress. It was used mostly for political prisoners, in fact General Guglielmo Pepe was one of the prisoners to be incarcerated in this horrendous prison, which was later abolished in 1844 by King Ferdinand II. After it ceased to be a prison, the Aragonese Castle fell slowly into ruin and with it the adjacent church of S. Anna, which, for the people of Marettimo was considered to be a place of reference, not only for worship but also where they could receive the sacraments.
In May 2011 the Aragonese Castle was reopened after a long period of restoration, whereby the entire structure was restored and turned into a museum. There is also an observatory, called "Foca Monaca" - "Monk Seal", which aims to monitor the Marine Protected Area. A number of initiatives to do with the cultural history of the Aragonese Castle and the Egadi Islands have been organized, with special attention given to the other castles present on the archipelago.
---