---
GENOVESE CAVE
---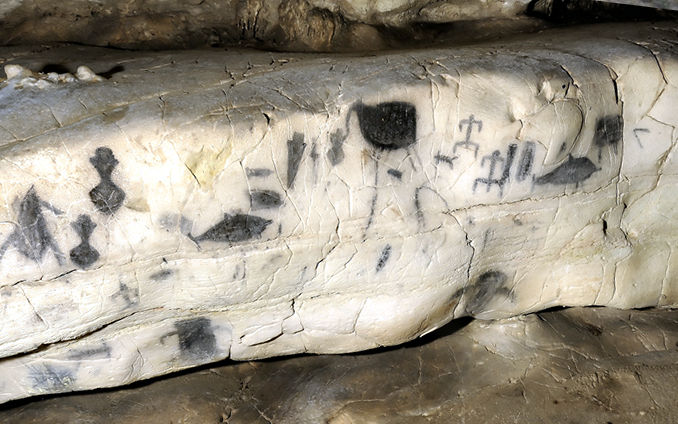 Levanzo is not only sea and beach, but also archaeology with the Genovese Cave, which is the smallest but certainly not the least fascinating cave on the island.
Inside, the Genovese Cave paintings and engravings dating from the Palaeolithic-Neolithic were discovered in 1949, almost by accident by a Florentine scholar who was vacationing on the island. From that day on, Levanzo and the Genovese Cave became the centre of attention for scholars becoming subject to a series of archaeological excavations.
The Genovese Cave was discovered by G. Giglioli, who fortuitously landed in these parts in 1881, discovering its extraordinary beauty. The important discovery, however, did not have any major impact, and as the years went by the little interest shown in the discovery vanished into thin air.
The paintings and engravings of the Genovese Cave depict animals such as tuna and dolphins, but also stylized anthropomorphic figures.
The cave lies on private land and the landowner is the current caretaker. To reach this beautiful cave the visitor can choose between a boat trip or use the car if the weather and sea conditions do not permit access by sea. The overland route is not particularly easy, because first you have to take a dirt road and then a very rough path.
On arrival at the Genovese Cave there will be a guide available to illustrate the paintings and engravings.
Opening Times and pricing
When you arrive at the harbour, ask for information about excursions to the cave and a guide will accompany you either via land or sea.
According to the method of transport used, the price of the excursion will vary from 15.00 to 30.00 Euros.
Infos and bookings on Grotta del Genovese official website
---