---
ARAB NORMAN CASTLE
---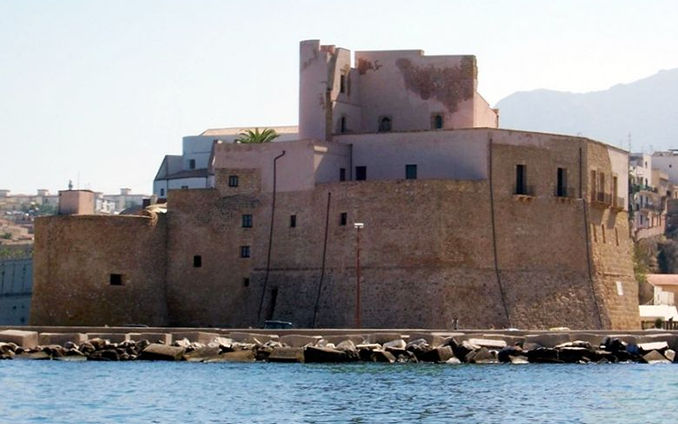 One of the most important monuments of the Castellammare del Golfo is the Arab-Norman Castle, a majestic fortress bathed by the sea, which gave the town its name - Castellammare (Castle on the sea).
This majestic Arab-Norman castle was built around the XI century for defensive purposes, so that pirates, who used to attack and raid ships and ports, could be seen from a distance. The Arab-Norman castle was unassailable, because it was surrounded by sea and you could only access it via a wooden drawbridge. Attached to the fortress, an Arab mosque was built, which was transformed by the Normans into a church dedicated to St. John the Baptist.
After the domination of the Arabs, the Normans and the Swabians, the Arab-Norman castle was stormed in 1314 by the Angevins, who conquered Castellammare del Golfo, but their rule lasted only two years because in 1316 the fortress was besieged by the Aragonese, who devastated much of the fort.
Later over the course of the centuries, the Arabic-Norman castle returned to its former glory thanks to the fact that Castellammare del Golfo resumed its strategic role as the nerve centre of trade. However, with the Inquisition, the story of the Arab-Norman castle became full of sad occurrences once more - it was used by the authorities of the time as a prison where men and women were extremely cruelly tortured until they renounced their beliefs.
In the seventeenth century, the Arab-Norman castle was further fortified and was the scene of many battles under Bourbon rule.
In modern times, the Arab-Norman castle was further restored and modified in its entirety - in fact, the drawbridge was removed and a stone bridge was built in its place, surrounded by the sea. This bridge served as the base for the construction of fishermen's homes, because in the past, Castellammare del Golfo was a fishing village, the economy of which was entirely based on fishing.
Today tourism has become of utmost importance for the town's income and it is due to this that the Arab-Norman castle has been restored and now houses the Museum "Memory of Mediterranean" and ethno anthropological museum "Annalisa Buccellato".
Opening Times museum "Memory of

Mediterranean

"
All year from Monday to Saturday (except holidays)
9.00 - 13.00 / 15.30 - 19.30
Free entry
Opening Times museum "Annalisa Buccellato"
All year from Monday to Saturday (except holidays)
9.00 - 13.00 / 15.30 - 19.00
Free entry
Tel. +39 0924 30217
---