---
COUNT MODICA'S CASTLE
---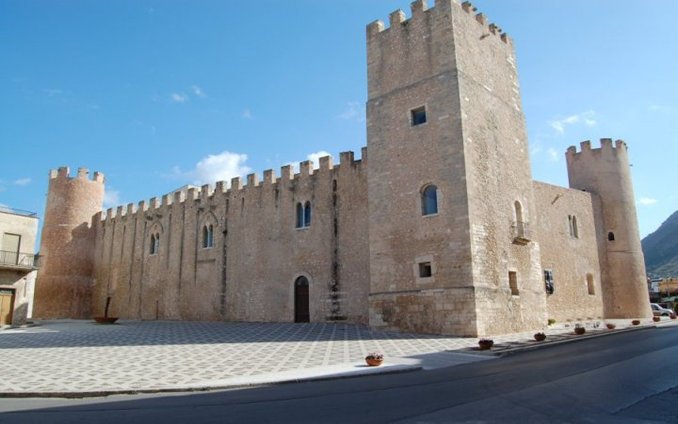 The Castle of the Counts of Modicas is located in the city of Alcamo. According to ancient legend it was built in 827 AD, however historical records indicate that the monument was built in 1350 by brothers Henry I and Frederick III of Chiaromonte. Over the centuries the castle has been remodelled several times, but overall the castle remains among the most significant testiments to the best period that Alcamo experienced under the Modica dynasty.
At that time the Counts of Modica were a powerful family that fought against other families for the control of trade. The baronies of Alcamo and Calatafimi, which were part of the County of Modica, entered into this arena - for this reason, for centuries the castle held a defensive function, because it was surrounded by very robust walls which prevented the enemy armies from conquering it easily.
The Castle was also used as a prison since in one of the towers, prisoners were locked up and tortured. Inside the castle there is a square, in which the executions of prisoners were carried out.
The walls surrounding the castle were demolished and during the nineteenth century many buildings in the surrounding area were constructed, such as the Municipal Theatre, built in 1852.
As regards the castle in recent years, it has been restored several times. The works concentrated on the restoration of the battlements, doors and windows, which had been covered when the castle was turned into a prison. Today within the castle, an ethnographic museum and other exhibition spaces used for temporary exhibitions have been set up by the Municipality of Alcamo.
Opening Times and pricing
All year: 09:00 - 13:00 / 16:00 - 19:00
Free entry
+39 0924 500696
---