---
MANGIAPANE CAVE
---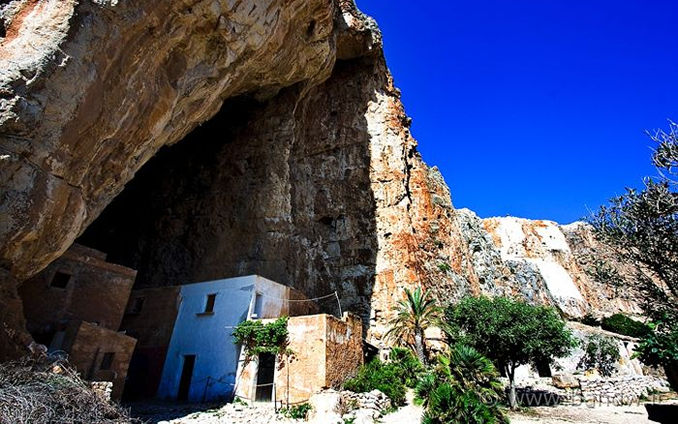 The Cave of Mangiapane is the most popular of the caves that are located within the Reserve of Mount Cofano, because every year at Christmas, the Living Crib is staged here.
The cave takes its name from the family Mangiapane, who lived here for some time until the early fifties. There are two other names which identify this cave: Uffizi Cave so-called because of the many historical artefacts found and studies carried out in it by various scientists and Scurati Cave, so-called because it is located near the village of the same name.
One of the characteristics of the Mangiapane Cave is that it includes within it a small cluster of houses, which were inhabited until the Second World War.
One of the most characteristic events of the Christmas season in Custonaci is the Living Crib, which for the last 30 years has been organized by a cultural association, simply called "Living Museum of Custonaci."
The crib staged within the Mangiapane Cave, which is a natural stage for the representation of the Nativity, is not only a manifestation of a religious sentiment, but it is also an opportunity to rediscover ancient Sicilian professions from the late 1800s, as shepherds, artisans, farmers and artists can be seen going about their their daily activities.
The Mangiapane Cave, because of its spaciousness and geographic location, was inhabited from ancient times. In fact, Palaeolithicc remains have been found inside the cave which are now on display in the Pepoli Museum of Trapani.
Because of its uniqueness and beauty, the cave has also been chosen in the past as a location for several films and television series including some episodes of "Inspector Montalbano", "Nuovo Mondo" and "Viola di Mare".

---