---
---

---
Favignana and San Vito lo Capo are 2 very nice places, also winning awards such as beautiful beaches with clean sea.

Trapani , on the other hand, being a city has not had the attention it deserves even if smart travellers may find it much more interesting to stay in Trapani than San Vito lo Capo or Favignana.
This gives us a a series of considerations that we are going to analyze in this article.

First we will start by posting some resources:
- Our photogallery
- Our video gallery
- The page of Trapani
- The page of San Vito lo Capo
- The page of Favignana.


1) Itīs on the mainland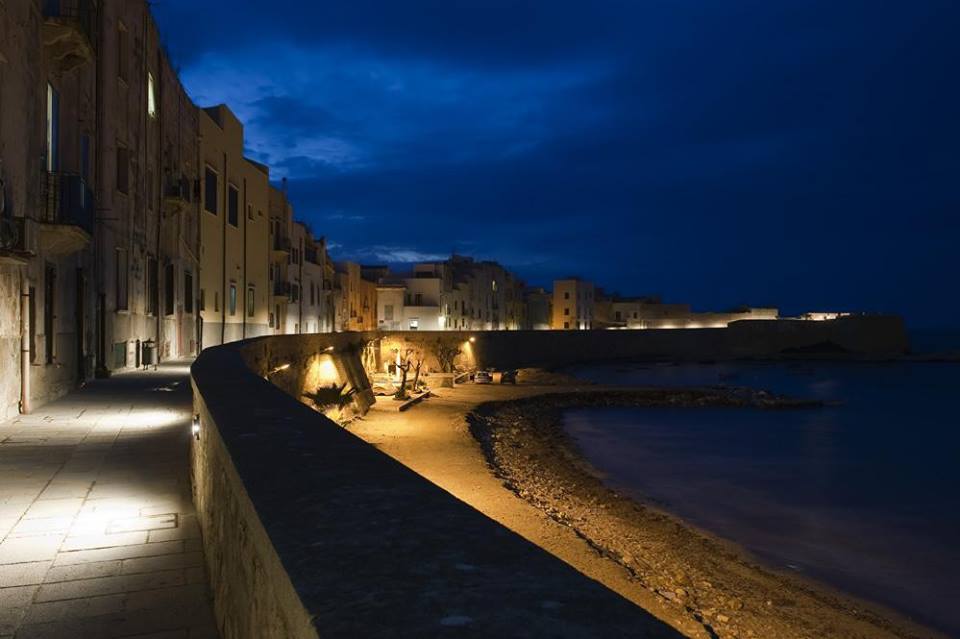 Unlike Favignana, Trapani is located on the mainland and this allows you to be able to move easily and cost-effectively. In fact, a holiday in the province of Trapani can also be used to visit the castles of Mount Erice, the Greek ruins of Segesta, the Phoenician stronghold of Mothya , the wine cellars of Marsala and its museums , the Kasbah of Mazara del Vallo and why not, San Vito lo Capo and the Favignana.
Staying in Favignana, every excursion will be increased by the price of the hydrofoil, round trip, that reaches around 18 Euros per person.
(for prices, please visit the official website of the shipping company )

2) Itīs cheaper

Due to their fame, the 2 seaside resorts cost double the price of a stay in Trapani .

For example, using the search engine at the top try to look for a week in Trapani in July. Prices range between 400 to 600 Euros .
If you do the same search on San Vito lo Capo, you will notice that the prices are almost double. (I refer of course to the location in the village of San Vito lo Capo , not those several kilometres away) .
Even eating costs less in Trapani as a fish menu can cost from 20 to 25 Euros and fast menus (starter + 1 capacity) can cost from 10-15 Euros

3) Itīs better connected
Aside from Favignana, which is an island and so is only connected by boat , when we compare Trapani to San Vito lo Capo we find that it is better connected both by bus from the railway station, and by hydrofoil from the port.
If you want to make a trip to Segesta or Erice, it will be easy to find the bus that will take us. However, from San Vito lo Capo, it becomes more complex, forcing you sometimes to have to go back to Trapani and then take a second bus to your destination.

4) There are nice beaches


Far be it from us to compare the sea or the beach of San Vito lo Capo or that of Favignana to Trapani , but Trapaniīs beaches are certainly not to be sniffed at!
Here is a link to Google street view so you can understand what weīre talking about.
Weīre talking about a 3 km long, sandy beach as well as a couple of small beaches directly in the centre.
From the photo gallery posted just above you can see some photos of the sea of ​​Trapani: if you came to Sicily for the sea, you will find it in Trapani.

5) It has more historical depth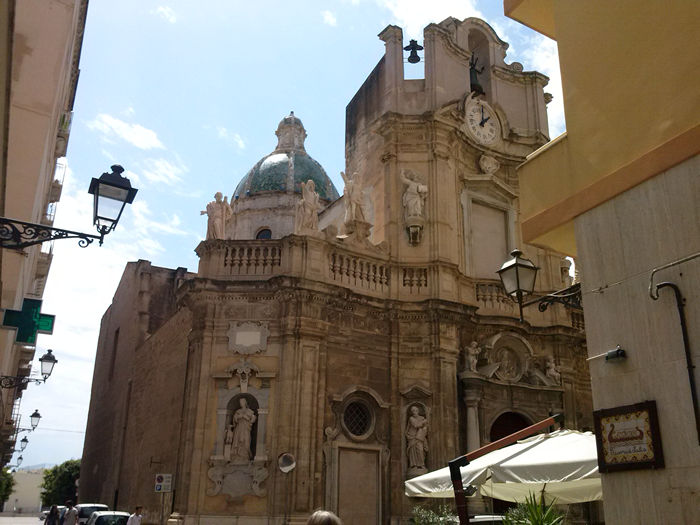 (Church of Purgatory - Trapani)
With all due respect for the history of Favignana and San Vito lo Capo , they are linked in the alternative to the history of their town.
Many of the buildings of the 2 resorts are recent and although there are examples of both historic buildings in San Vito lo Capo (or example the Sanctuary), and Favignana (for example the Florio building), there is no competition with the historic centre of Trapani where entire periods have been spent stratifying monuments and historic buildings. The entire old town, recently renovated, isfull of baroque monuments ( The Ligny tower, The Colombaia Tower, the North (Tramontana) Walls, the former prison and the former hospital) .
But in addition to the monuments you can see just walking around the historical centre, in Trapani are also museums that tell the history of the town and hinterland such as the Pepoli museum.

6) You will see the real Sicily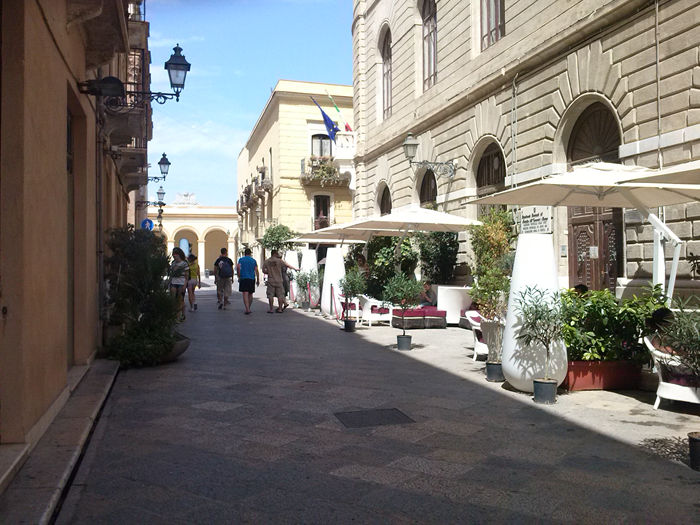 (Historic Center of Trapani)
This is not to say that Favignana and San Vito lo Capo, Sicily are not true. But the point is that San Vito lo Capo and Favignana, during the summer are besieged by tourists and almost the whole economy is shaped around tourism.
Suffice it to say that the resident population, for example in San Vito lo Capo is about 4500 inhabitants, then the impact of tourism is such that the degree of "sicilianity" is reduced because, in summer, it is not unusual to note that the "tourist population" is almost equal in number to the Sicilian population.
Trapani, on the other hand, with its 70,000 inhabitants, is able to absorb the flow of tourists whilsy maintaining its predominant "Sicilianness"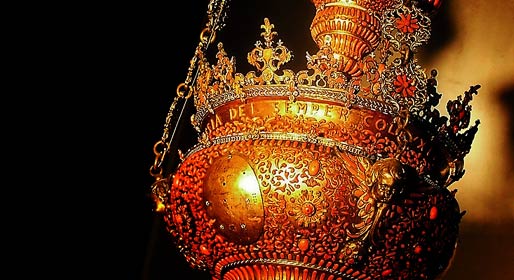 (Detail of a coral lamp in Pepoli Museum - picture from italytraveller.com)
7) Because you can visit both San Vito lo Capo and Favignana from Trapani

In fact Trapani is at the centre between the two locations. Visiting Favignana for a couple of days and then visiting San Vito lo Capo for another couple of days is possible.
If you are staying at the port (the old town), you can reach Favignana in the morning by hydrofoil and return in the evening.
The same thing is true for San Vito Lo Capo, which you can reach by car or bus.

8) You can do lots of shopping
The historic centre of Trapani and the main street (Via Fardella) is full of shops where you can buy everything: Clothes, shoes and handbags, jewellery, local produce, crafts, wine. Between the historic centre and Via Fardella are about 2 miles of shops and shops, some very old and quaint, hidden among the streets of the historic centre.



For any questions do not hesitate to contact us via the yellow Chat that you will find on your right or on our facebook page.

Read also our article 7 reasons why you should sleep in Favignana rather then San Vito lo Capo or Trapani

Have a good trip and , as we say in our area, ... ī SSABBINIRICA !












---
COMMENT "8 REASONS WHY YOU SHOULD SLEEP IN TRAPANI RATHER THEN SAN VITO LO CAPO OR FAVIGNANA"
---
IN ADDITION TO "8 REASONS WHY YOU SHOULD SLEEP IN TRAPANI RATHER THEN SAN VITO LO CAPO OR FAVIGNANA" MAYBE YOU MAY ALSO BE INTERESTED IN THESE ARTICLES?
Hotel-Trapani.com
P.I. 02195840810