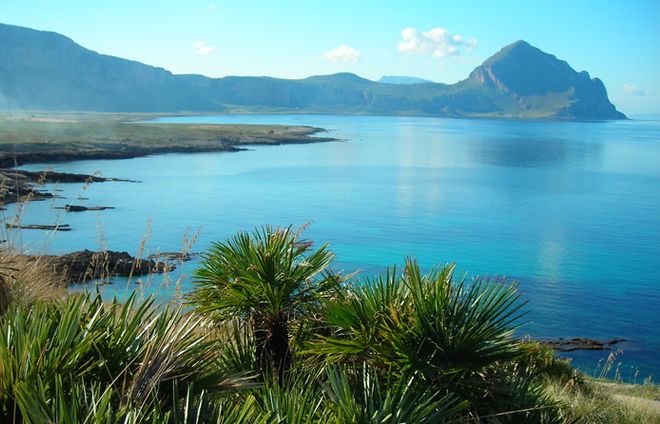 2) A WALK TO THE PORCH
To leave all worries behind, the advice almost always given is to take a walk. What better place, then, if not the small port of San Vito lo Capo. A sensory experience, especially of sight, because the view focuses on the great and imposing figure of Monte Monaco. But also olfactory, with the smell of the sea chasing the lapping of the waves on the rocks below. More hikers can even reach
the lighthouse, the symbol of San Vito Lo Capo
, which gives its best at sunset.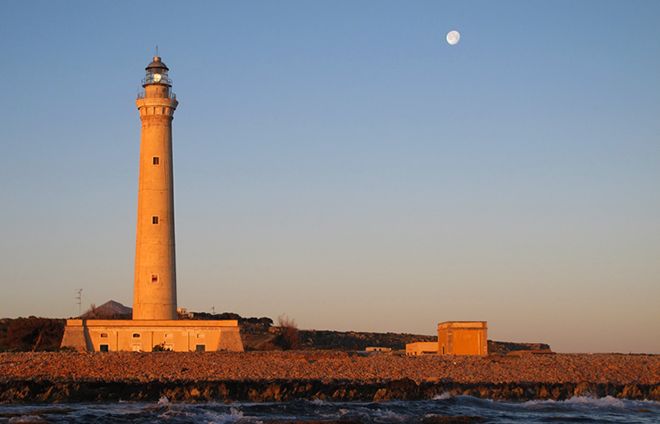 3) VISIT TO THE TONNARA DEL SECCO
We mentioned it before and now letīs go deeper. During its migrations in the Mediterranean, the tuna finds itself passing along the whole Trapani coast. This is the reason why several traps, in ancient times, had sprung up along these migratory routes. Undoubtedly the most famous and productive was
that of the Florio family, on the island of Favignana
. But also all the other neighboring towns had their own trap to exploit this fish manna that periodically arrived from the sea.
The trap of San Vito lo Capo is located outside the city, at a point where the water was low and therefore the expenditure in terms of networks, less expensive. It came into operation in 1412 and remained in business until 1965 when it was forced to close following a drop in production.
Unfortunately today it is an abandoned ruin that can only be visited externally. Nevertheless, a small visit, even to contemplate the remains of a vanished industrial past, may be worthwhile.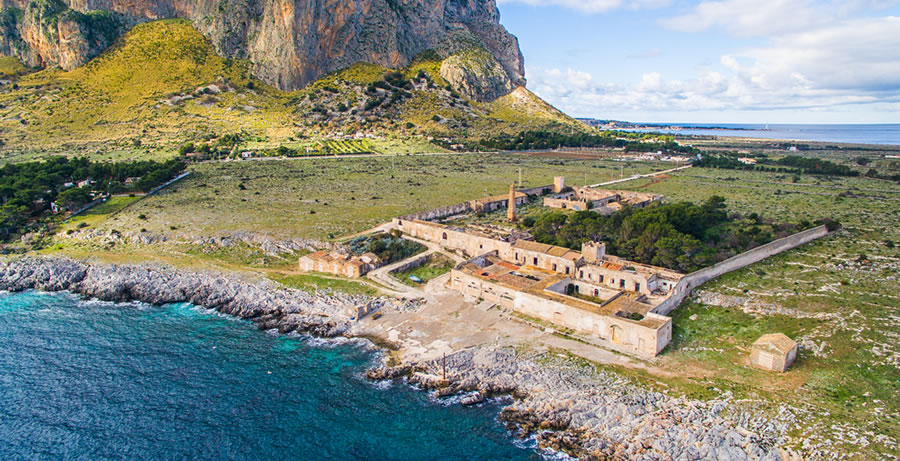 4) VISIT TO THE ZINGARO RESERVE
Between San Vito Lo Capo and Castellammare del Golfo extends the
Zingaro Nature Reserve
, an earthly paradise of extraordinary beauty. Seven kilometers long, various species of birds of prey live and nest in the reserve. Along the paths, the vegetation is rich and luxuriant thanks to the presence of olive trees, almond trees, carob trees and huge expanses of dwarf palms and orchids. There are many things to visit: from the coves with boat excursions to the five small museums that dot it: the Museum of Manna,
the Museum of the woven
, the Museum of Rural Life, the Museum of Maritime Activities and the Museum Naturalistic.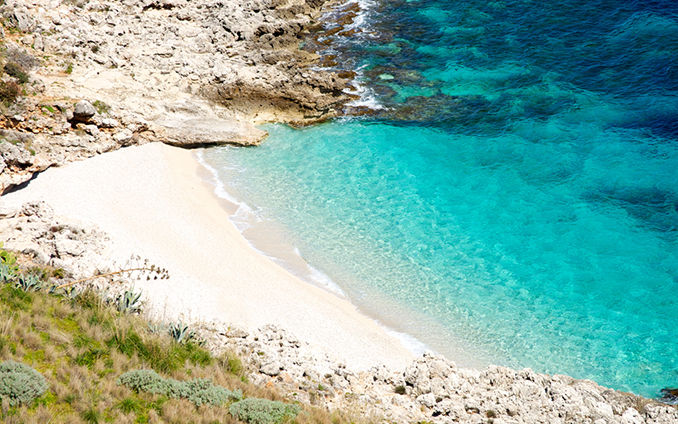 5) TASTING OF TYPICAL SPECIALTIES
A column of travel tips in Sicily cannot fail to end with the best advice of all: eat and drink!
Being a seaside place, we obviously recommend tasting our fresh fish and the famous cous cous. What was a simple poor dish, made with semolina and soaked in fish broth, couscous has become the symbol of an entire territory that has been able to transform it into a real business. Every September, in fact,
an international festival is dedicated to cous cous
with concerts, cooking shows, exhibition villages. Cultures and peoples of the Mediterranean meet under the banner of taste and good food.
And after lunch you cannot miss the "caldofreddo", another typical local delight. A soft brioche soaked in liqueur is placed inside a large decorated ceramic bowl with whipped cream on top, ice cream of your favorite flavor, melted chocolate and chopped hazelnuts. A calorie bomb!
But in Sicily, the real heroes are those who manage to go on a diet.