---
B&B AL FRANTOIO 0.2

---
Via Misericordia, 28 - Valderice (TP)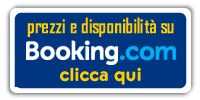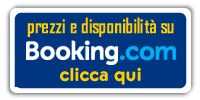 Our B&B, which is a few km from Trapani on the road to the famous tourist locality of S. Vito Lo Capo, has been created inside the rooms of the ex- living quarters of the caretaker of an ancient windmill, which have been restructured. Today the windmill no longer exists but the charming, rustic, rural atmosphere has remained also thanks to the presence of an old olive press which is still functioning today.

Our clients, in addition to receiving a classic B&B service, will enjoy rooms equipped with large terraces on which to sunbathe, T.V, minibar, air conditioning-wireless and a cooking corner. It is possible to go on guided tours of the olive press accompanied by the managers of the oil factory and to taste the fine typical products of the area, accompanied by the magnificent oil 0.2 produced in the factory.

The factory produces various varieties of oil like oil fragranced with basil, oil fragranced with lemon, or orange, which are made with actual oranges and basil rather than just using essences, which makes the product of a very high quality.

In addition it is possible to go on excursions to the main towns of the province, taken care of by the owners of the B&B, but for those who wish to be autonomous, the B&B has agreements with car and dinghy rental firms.

Moreover, we guarantee transport to and from the airport, and for those arriving in a camper, we have a large covered private car park.

Closed in October-November.
---
---
RESTAURANTS NEAR B&B AL FRANTOIO 0.2 IN TRAPANI
---
Hotel-Trapani.com
P.I. 02195840810