---
B&B BARONE SIERI PEPOLI

---
Via Barone Sieri Pepoli, 30, 91100 Trapani TP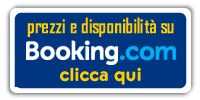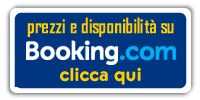 In the center of the old Trapani , the St. Nicholas neighborhood that gave birth to the city, a stone´s throw from the sea that saw the Romans and Carthaginians fight over supremacy in the Mediterranean, where emotions know that salt and myths are interwoven with reality,

B & B "Barone Sieri Pepoli" awaits you for a holiday of culture, gastronomy, nature.
The Bed and Breakfast Barone Sieri Pepoli was born in an eighteenth century palace recently restored, in the historical center of the city of Trapani .
A car is not necessary to reach the beaches by the crystal clear sea, where Odysseus was shipwrecked for Poseidon´s wrath, nor to savor already smells and moods of the old Trapani that permeate the streets and alleys urbanism Arabic.

We are in the heart of the original center of Trapani, where the walls still tell the adventures of corallai, of Salt and tuna fishermen and the tradition is perpetuated by the heirs of those ancient arts.

The Bed and Breakfast "Barone Sieri Pepoli" is just a few steps from the Cathedral of San Lorenzo , the Church of Purgatory , famous for the procession of the Mysteries in the Easter period , and major artistic attractiveness of the city.

The Bed and Breakfast Barone Sieri Pepoli is within walking distance and within minutes both the port and the railway station, making it easy to reach other dream destinations as:
Erice , Islands Egad i, San Vito lo Capo , Segesta , Mozia , for an unforgettable holiday and relaxing .
---
---
RESTAURANTS NEAR B&B BARONE SIERI PEPOLI IN TRAPANI
---
Hotel-Trapani.com
P.I. 02195840810