---
CELESTINE ASCANIO IN MARSALA
---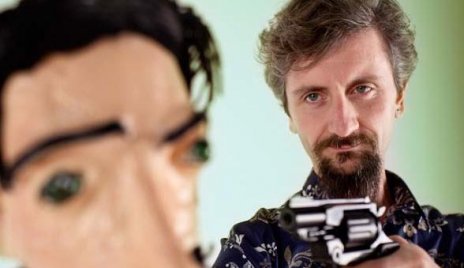 From: 18/01/2014 - To: 18/01/2014
Place: marsala

---

---
The season ´s artistic Bulwark Velasco continues giving pearls of rare depth. Saturday, January 18, 2014 , at the Teatro Comunale E. Sollima Marsala , go up on stage and loved the well-known Italian actor and Ascanio Celestine , with ´ The Little Country ´ .

The show is presented in the form of micro , masterfully narrated by Ascanio Celestine with her captivating style and unmistakable. Each story lasts a few minutes , telling of one place that is through metaphors Italy today. The stories , some from the folk tradition , others from the archive of stories told by Ascanio in transmission ´ Talk to Me ´ by Serena Dandini (transmission in which Ascanio Celestine He found much success ) , they all have in common the technique of improvisation that give the show a unique impression and memorable.

A show not to be missed , refined and intelligent , able to reflect on common social issues , and not only the stories ranging from the humanities to political issues with the brilliant humor of ´ actor, who not coincidentally is also a writer and storyteller peak of the contemporary theatrical scene in Italy .

´ The Little Country ´ airs at 21:30 on 18 January, Prices and presales ranging from 2 to 20 Euros , for more information you can call the number 334.5778640 or send an email to info@baluardovelasco.it .

PLACE OF THE EVENT
---
Ascanio Celestini a Marsala
---
COMMENT "CELESTINE ASCANIO IN MARSALA"
---
IN ADDITION TO "CELESTINE ASCANIO IN MARSALA" MAYBE YOU MAY ALSO BE INTERESTED IN THESE ARTICLES?