---
TREKKING TO THE EGADI ISLANDS
---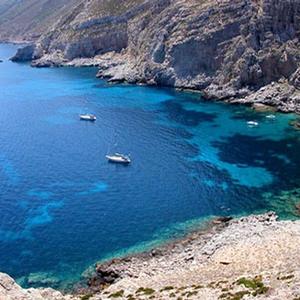 From: 31/10/2013 - To: 03/11/2013
Place: favignana

---

---
The Egadi Islands are back to being the center of attention with UN New round of events. AFTER the ´ New Week of the Egadi ´ , Appointments on TV nda Various Documentaries and so on, now is the time to introduce The New Event ´ Trekking to the Egadi Islands ´ , New Initiative of sporting in which participants are offered a continuous comparison with the unspoilt What pervade our beloved Egadi .

From October 31 to November 3 , Levanzo , Favignana and Marettimo constitute Le Splendide position in CL will come Sani practiced sports Trekking and sailing.

In these , 4 days you can not only admire the splendor characteristic of the Egadi but Also immerse themselves in the atmosphere of a full contact with nature , the sea and nature in general , undergoing a Medium or Large physical effort but getting to a big fine satisfaction.

L ´ itinerary includes more stages, divided into 4 days of adventures, and has the United Nations Degree of Difficulty medium difficulty , so strictly forbidden for amateur and Proposed instead a who has practiced the trek to each ONU certain period of time . The maximum number of participants is expected to be 16 , then To make a reservation immediately without wasting any more time you should consult the website http://www.piediincammino.it/eventi/trekking-isole-egadi/ to receive more details concerning the participation .





PLACE OF THE EVENT
---
Trekking alle Isole Egadi
---
COMMENT "TREKKING TO THE EGADI ISLANDS"
---
IN ADDITION TO "TREKKING TO THE EGADI ISLANDS" MAYBE YOU MAY ALSO BE INTERESTED IN THESE ARTICLES?