---
THE POOH PALAILIO OF TRAPANI
---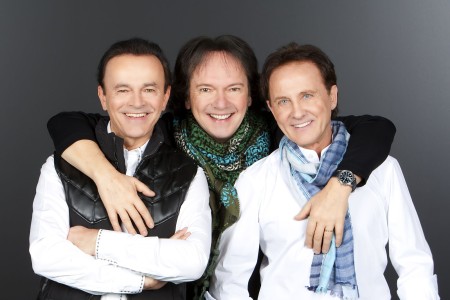 From: 29/11/2013 - To: 29/11/2013
Place: trapani

---

---
After getting dug at the box office to Creberg Teatro Bergamo , So much to organize due date further addition to that provided for the more long-lived Italian Group of Italian music, returned to Sicily for Three fabulous concerts.
On November 29, in fact, the Super Group gettonato among fans of Italian music of all ages , get to Trapani , the dove PalaIlio YES perform in his most famous songs but Also in the more recent ones . The single ´ Pierre ´ And in fact now everywhere on the radio since yesterday Friday 18 October, and is un Their ´ little gem ´ , dating back to the seventies , rearranged in Key Symphony and sung in collaboration with The Three Musicians of the promising trio called ´ the Flight ´ .

There are many news related to Pooh in this period , starting from Their last album , ´ Second Opera ´ : a boxed set of the 11 songs that have profoundly marked the history of Italian music of the last fifty years , rearranged with the Orchestra Sinfonica of about 60 elements , and most had duets ! Pooh I have not made anything in The Missing an Collaborations : Claudio Baglioni and Mario Biondi , Two voices of superfine quality and unique personalities by Semper Having made ​​due to rare gems of Italian music.

Then get ready to assist , again, a UN event that will surely prove to be sympathetic and intriguing Musically : Roby , Dodi and Red Once Again in A tour Success , with about 50 Years of Musical History Behind.
The concert will start at 21.30 on November 29 , Avra ​​Place to PalaIlio of Trapani and to receive more information, Call 3459084584 .





PLACE OF THE EVENT
---
Il 29 Novembre data unica per i Pooh al PalaIlio di Trapani
---
COMMENT "THE POOH PALAILIO OF TRAPANI"
---
IN ADDITION TO "THE POOH PALAILIO OF TRAPANI" MAYBE YOU MAY ALSO BE INTERESTED IN THESE ARTICLES?