---
OPEN GROTTA DEL POZZO IN FAVIGNANA
---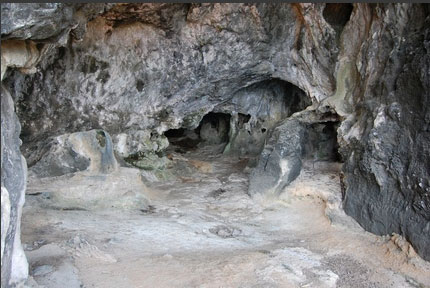 ---

---
La Grotta del Pozzo, in Favignana, has recently been opened to the public thanks to the agreement with the Superintendence of Cultural and Environmental Heritage of Trapani.

The Convention , carried out by the Municipality of Favignana and Egadi islands , then finally restored light and tourist value to the prestigious Grotta del Pozzo ( in the city of San Nicola) , valuable for its carvings dating back to Phoenician and therefore of great historical and cultural value .
From 5 to 7 October, on the occasion of ´ New Week of the Egadi ´ , the Cave was then visited by countless tourists , thanks also to the fact that the site was regularly equipped with illustrative panels , and excellent organization of tourist accommodation.

The cave was discovered in 1968 and since then has come a long way and has been restored several times (2008-2009) , has been carefully enhanced so dall´allestimento a welcoming and provided with explanatory panels , all directed and by Dr. Rossella Giglio.

The name ´ Cave of the Well ´ is due to the presence of a well located to the left inside the cave , set in modern times, but to attract the attention of many scholars cave was definitely the discovery of an inscription neo Punic which was the subject for many years of discussion and ideas about the function of the historic place .

Its huge historical value has meant that became also a place of tourist interest, the intention of the Sopritendenza and the City is , in fact, to keep it open to the public in the coming months. "This agreement with the Superintendent is just the beginning of a collaboration for the development and use of all other archaeological sites in the territory of the Egadi ´ said Councillor Emanuela Serra .

The tourist accommodation is organized by the volunteers of the Association ´ ArcheoAegates ´ .

Resources:
Visit the page about Favignana with maps, weather, hydrofoils timetable, photogalleries and description for further info.


Video about Favignana:






PLACE OF THE EVENT
---
Aperta Grotta del Pozzo a Favignana
---
COMMENT "OPEN GROTTA DEL POZZO IN FAVIGNANA"
---
IN ADDITION TO "OPEN GROTTA DEL POZZO IN FAVIGNANA" MAYBE YOU MAY ALSO BE INTERESTED IN THESE ARTICLES?