---
SUD SOUND SYSTEM IN SAN VITO LO CAPO
---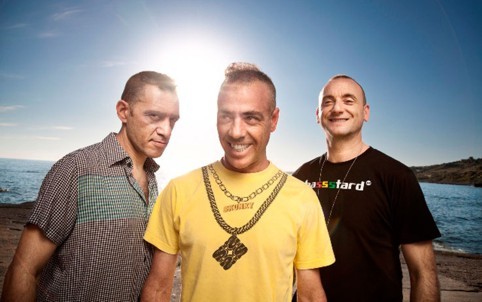 ---

---
The long-awaited review of the Cous Cous Fest is coming Sept. 24 to 29 as already widely predicted a little ´everywhere. As we already know there will also sensational musical performances including Italian singers of a certain wealthy and popularity.

San Vito Lo Capo actually grant the stage in Piazza Sanctuary to Sud Sound System on the day of September 26. L ´cheerful and bubbly trio founded by Don Rico (voice of the group) has become a true pioneer of the ragamuffin in Italy, very special kind of music that can be considered a distant relative of rap, but most colorful and vibrant tones.

On September 26, at about 23, so get ready for a concert in a big way as is characteristic of the famous trio of Salento, which in recent years has racked up hits like ´The roots ca hold´ and who has collaborated with major artists for the Italian music scene, an example of this Neff, with the single ´Ask yourself why´.

Despite a couple of years have apparently put on ´pause´ the publication of new album, remember well the last album, released in 2010 titled ´Lately´ to which they belong funny and curious songs like ´Lately´, ´Lampedusa´ feat. Luciano, ´In the night´ feat. Ely. Their last success came, however, just this year, is called ´Reggaeby´ feat Shakalab and will be part of the repertoire that will lead to San Vito Lo Capo on September 26, to enliven and entertain the audience with good music of Cous Cous Fest!

Recall that all the musical performances of the festival are free.
PLACE OF THE EVENT
---
Sud Sound System a San Vito Lo Capo
---
COMMENT "SUD SOUND SYSTEM IN SAN VITO LO CAPO"
---
IN ADDITION TO "SUD SOUND SYSTEM IN SAN VITO LO CAPO" MAYBE YOU MAY ALSO BE INTERESTED IN THESE ARTICLES?