---
MUSICAL PERFORMANCES TO COUS COUS FEST, SAN VITO LO CAPO
---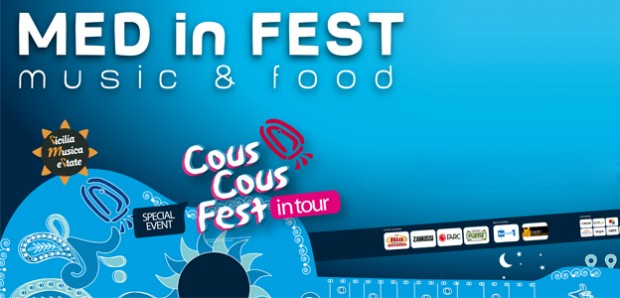 ---

---
Among a fortnight about the much-anticipated event will be held in San Vito Lo Capo dedicated to Cous Cous, Cous Cous Fest, international event ready to host chefs from all over the world for its renowned cooking competition, the heart of the event, but not limited to: to animate the already hot spirits of the visitors there will be performances by key players in the Italian and international music scene, also involved in their overwhelming initiative.

From September 24 to 29, then, in the now usual - and great-location of San Vito Lo Capo, prepare ourselves to welcome important personalities and prominent in recent years we have entertained and thrilled with their songs. From the melodic rock sound signature of Max Gazzè, historical ballads of Francesco De Gregori regaleranno undoubtedly magical atmosphere and memorable evenings of 24 and 25 September (24 De Gregori, 25 Gazzè). This is not all of course: we also Sud Sound System, ready to perform on stage Thursday 26 to 23 hours, the Iotatola, Friday 27 again at 23, and ending with the rousing dance music of Balkan Grill feat. Dj Pravda and Bern Chef, who will perform Saturday at 23.

Cous Cous Fest brings as always good food that is good music: both fundamental for good health and have fun, dance and .. dream!

All performances of Cous Cous Live Show are free admission.
PLACE OF THE EVENT
---
Spettacoli musicali al Cous cous Fest, San Vito Lo Capo
---
COMMENT "MUSICAL PERFORMANCES TO COUS COUS FEST, SAN VITO LO CAPO"
---
IN ADDITION TO "MUSICAL PERFORMANCES TO COUS COUS FEST, SAN VITO LO CAPO" MAYBE YOU MAY ALSO BE INTERESTED IN THESE ARTICLES?