---
FRAGMENTS OF ART IN TRAPANI
---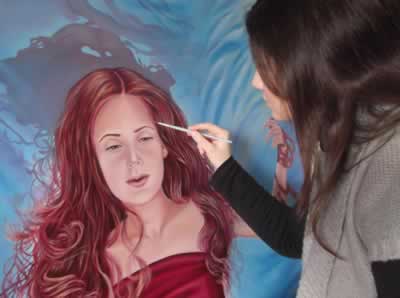 ---

---
"Fragments of Art" is the Solo Exhibition conceived by the artists Maria Cristina Caruso and Veronica Valere, two young trapanesi that propose something to the viewer for the first time.

Deeply connected with their native land, are in most of their works, both in a realistic way, that idealized or just evocative.

Several other works accompany the still short career of two girls, often turning the attention to the finer and contemporaries, such as immigration or freedom.

Vast is the field that depict, there are copies of the author, portraits, scenes of everyday life and traditions of the area.

The atmosphere that surrounds their work is still linked to a positivist ideal world and, with small glimpses of the harsh reality of today.

This will be open to the public September 22 to 29, 2013, at the Palazzo Cavarretta at the historical center of Trapani. The entrance to the exhibition is free and open daily.

The presentation of the event in this video.


PLACE OF THE EVENT
---
Frammenti dŽarte a Trapani
---
COMMENT "FRAGMENTS OF ART IN TRAPANI"
---
IN ADDITION TO "FRAGMENTS OF ART IN TRAPANI" MAYBE YOU MAY ALSO BE INTERESTED IN THESE ARTICLES?