---
IN SAN VITO LO CAPO ´TEMPURICAPUNA´
---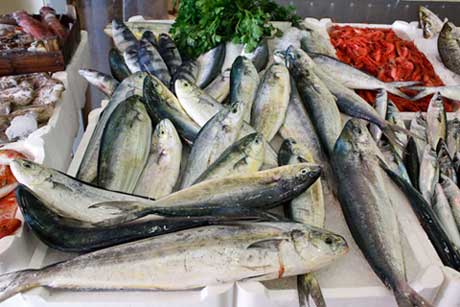 ---

---
At the end of summer finally returns to the appointment with ´Tempuricapuna´, unmissable festival full of initiatives and events suggestive that has as subject the rediscovery of the customs and traditions related to fishing and bluefish.
The seventh edition this year, 20 to 22 September, will certainly not exception: the most talented restaurateurs of San Vito Lo Capo will provide succulent dishes that will bring to the table the flavor of ancient traditions and the ancient flavors of the blue fish.

´Tempuricapuna´ in colloquial dialect sanvitese expresses a period characterized by the abundance, a fruitful season, full of opportunities: it is no coincidence that the period in which the event takes place is precisely that in which they are caught, the ´cats´, also called´ dorado ´, which are found in abundance near the coast of San Vito.
Not only ´capuna´, though: the festival will offer a varied range of dishes made of blue fish: mackerel, sardines, spatula, anchovy and many more!
To make these three days unique experience to say the least, of course, we will have the opportunity to see live musical performances and much more. The program will soon be available on the site www.tempuricapuna.it, the official website of the event on which you can receive further information.
PLACE OF THE EVENT
---
A San Vito Lo Capo ´Tempuricapuna´
---
COMMENT "IN SAN VITO LO CAPO ´TEMPURICAPUNA´"
---
IN ADDITION TO "IN SAN VITO LO CAPO ´TEMPURICAPUNA´" MAYBE YOU MAY ALSO BE INTERESTED IN THESE ARTICLES?