---
FRANCESCO CAFISO IN TRAPANI
---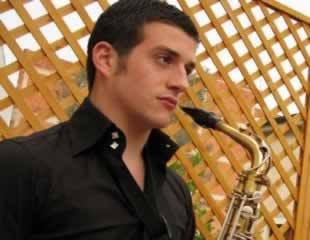 ---

---
Francesco Cafiso, renowned musician of outstanding talent, Just this year celebrated its 15-year history, musical tour with A Rich exciting stages, including Trapani. On September 5, in fact, at the Teatro Giuseppe Di Stefano (site of the Villa Margherita, TP), Cafiso UN extension will put on stage his show apartment, allowing viewers to enjoy His appeal Musical Recognized among the best of the Jazz World.

The twenty-four Francesco Cafiso begins his career as a saxophonist back in 1998 thanks to the UN around with the Jazz Orchestra of the Mediterranean, from whom it takes then leading his career, thanks to His indescribable talent which makes it popular all over the world in no time.

The stages of this tour (In Which the saxophonist will perform shows and solos, different formations, so interpret standards but Also the Jazz Compositions Personal) are many and varied, localized not only in Italy but Also on Europe and Abroad in distant Continents Also we come from Asia, ol ´America.

But let´s talk a bit ´of dates: Francesco Cafiso fact AFTER the stage of Trapani YES Also performing in Rieti, Belgrade and Zagreb, respectively, 6, 7 and 20 September, for exciting performances for New UN Appointment with good jazz.
PLACE OF THE EVENT
---
Francesco Cafiso a Trapani
---
COMMENT "FRANCESCO CAFISO IN TRAPANI"
---
IN ADDITION TO "FRANCESCO CAFISO IN TRAPANI" MAYBE YOU MAY ALSO BE INTERESTED IN THESE ARTICLES?