---
PEREGRINE FALCON SAVED IN SAN VITO LO CAPO
---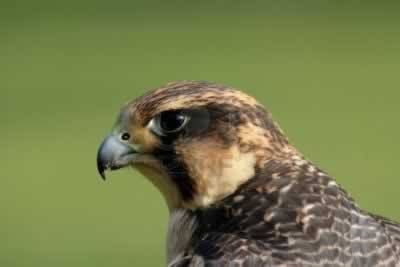 ---

---
The Zingaro Nature Reserve of San Vito lo Capo is the ideal habitat for many plant and animal species typical of the Mediterranean.

The isolation and low human population mean that the Zingaro Nature Reserve provides a kind of refuge for animals, some of them endangered, which in the reserve are food and nourishment.

Probably, even the peregrine falcon found at the edge of country road in San Vito lo Capo, came from the reserve and, for reasons yet to be ascertained, was lying on the ground in critical condition.

Saved by volunteers, the specimen was brought to Palermo from a veterinarian that specializes cure him and put him back in force waiting for the happy ending.

The fact of prey will be released to San Vito lo Capo soon put back on track.

The peregrine falcon is, unfortunately, a species in danger of extinction due to the growth of human density on lands that were once the hunting ground of the raptor.
The few remaining islands see, including precisely the Zingaro Nature Reserve, are essential places to avoid losing this fauna.

A curiosity: the peregrine falcon can reach, in a dive, the 320 km / h making it the fastest animal on earth.
PLACE OF THE EVENT
---
Salvato falco pellegrino a San Vito lo Capo
---
COMMENT "PEREGRINE FALCON SAVED IN SAN VITO LO CAPO"
---
IN ADDITION TO "PEREGRINE FALCON SAVED IN SAN VITO LO CAPO" MAYBE YOU MAY ALSO BE INTERESTED IN THESE ARTICLES?