---
THE MARTA SUI TUBI IN MARSALA
---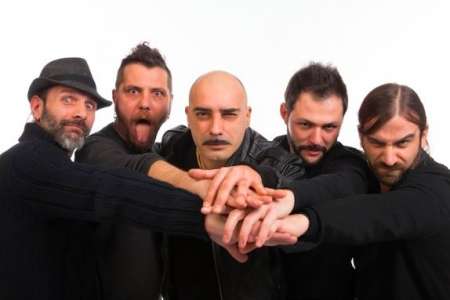 ---

---
The summer 2013 Marsala As we have already noted, not without surprises and novelties thanks to its rich culture and quality events.

With the advent of the month of August so Marsala will host a series of concerts that are distinguished by the high quality of the music offering, and for lovers of the true rock of our should not miss the concert of Marta on the pipes which will be held August 10 in square.

Marsala source doc, the Marta on the tubes (made by Giovanni Gulino and Carmelo Pipitone) have a long career eleven years in which they have given to Italian music of the true gems of the rock genre, collaborating with different artists that populate the background more rocking in recent years, such as Afterhours, Dropkick Murphys and so on, and also have made ​​several covers of famous singers such as Jeff Buckley, Nick Drake, etc. Bugo.

On August 10, will return to Marsala to continue the long tour with a concert unique and also exciting because in their city of origin, where they will present their latest album ´Five, the moon and the thorns´ which has met with considerable success and of course the positive critics. Following start again to finish the tour with concerts in Rome (23/08) and Riolo Terme (24/08).

They will also present other songs, to pay homage to their homeland with their indie rock sound that will delight the ears (and hearts) of the lucky participants in the Square. The show will begin at 22.00 and entrance will be free of charge, Marta sui Tubi are in fact supporters of ´free-tickets´, consider that good music as cultural heritage of society should be heard without having to pay, so freely .
PLACE OF THE EVENT
---
I Marta sui Tubi a Marsala
---
COMMENT "THE MARTA SUI TUBI IN MARSALA"
---
IN ADDITION TO "THE MARTA SUI TUBI IN MARSALA" MAYBE YOU MAY ALSO BE INTERESTED IN THESE ARTICLES?