---
AN EVENING AT THE HISTORIC CENTER OF TRAPANI
---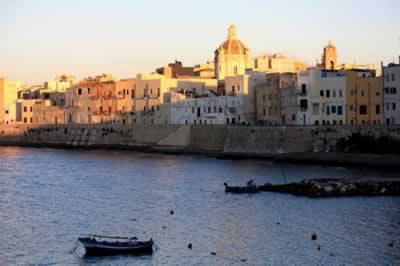 ---

---
Trapani is a great place to relax in the warm summer evenings, and for this purpose offers several interesting attractions for residents and tourists, the old town in particular has really historical monuments that tell the memory of our city, his memory innermost.

Not only tourists but also and above all the people of Trapani should know and love what their city has protected and brought to the present day far removed from past eras.

The main streets of the old town are the ancient Loggia, Corso Vittorio Emanuele, Via Torrearsa and Via Garibaldi, where ancient buildings are scattered everywhere and with high historical values: we will see as the Palazzo Riccio di Morana, Lucatelli Palace, the Cathedral, or even Cavarretta Palace.

And ┤no doubt exciting to walk in these streets visiting the historical monuments that populate it, maybe in the late afternoon after a day at sea and thus become a culture more complete the Trapani area.
These same streets in the evening, are populated by a bustle of people moving from one room to another, from one of the many bars in the area, for example, the nth event featured former fish market in the square, which hosts often fairs, festivals and shows.

A ride along the promenade of the old town is a must: it was renewed by only a handful of years and has nothing to envy to the seafront lido valderice or cornino. In fact, it can enjoy a breathtaking view of the sea, the islands in the distance and the entire Gulf of Trapani, not to forget the beach of Port Osuna and the Tower of Ligny (which houses the Museum of Prehistory), to which you can get through a narrow street where both of its sides facing the sea Trapani.


Not only natural, then: a true encounter between nature and historic charm. Not by chance Trapani has just entered the top 20 Italian destinations, in addition to being named to reckon one of the most affordable provinces of Italy.
PLACE OF THE EVENT
---
Trapani nella top 20 delle mete italiane
---
COMMENT "AN EVENING AT THE HISTORIC CENTER OF TRAPANI"
---
IN ADDITION TO "AN EVENING AT THE HISTORIC CENTER OF TRAPANI" MAYBE YOU MAY ALSO BE INTERESTED IN THESE ARTICLES?