---
SICILIAMBIENTE FESTIVAL IN SAN VITO LO CAPO
---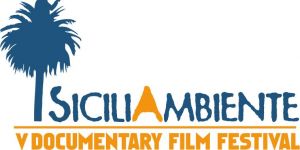 ---

---
An initiative that undoubtedly has its own significance as well as a great way is SiciliAmbiente Documentary Film Festival, which will take place July 9 to 14 in San Vito Lo Capo. The SiciliAmbiente, renowned association sensitive to the environment and human rights, through the cinema will be responsible for spreading a culture of sustainability, especially in relation to the environment. Education to environmental protection but also to human rights, as we know, are critical to a good foundation of a civilized society.

Through several documentaries and short films of great quality, SiciliAmbiente for several years takes care of this, rehabilitate the environment and human rights. The film festival also enjoys the patronage of the UNESCO National Commission of UNRIC (ie the Regional Centre of the United Nations) and Dess (Ten-Year Education and Social Development).
But that´s not all: the SiciliAmbiente celebrate World Environment Day on July 5, at San Vito Lo Capo, a tourist resort that can boast of the beauty of the Mediterranean charm to 360 °.

The day has a program interesting and beneficial: activity in groups, such as hiking, biking and swimming, motor ensure a safe and healthy exercise, following activity to raise awareness of issues relating to the damage done to the man will take place through conversations and projections. You will also receive a service barter thanks to ´barter market´ which has as its slogan ´We laugh value to the objects´.

The program will end at 21 pm, after the last screening.
PLACE OF THE EVENT
---
SiciliAmbiente Festival a San Vito Lo Capo
---
COMMENT "SICILIAMBIENTE FESTIVAL IN SAN VITO LO CAPO"
---
IN ADDITION TO "SICILIAMBIENTE FESTIVAL IN SAN VITO LO CAPO" MAYBE YOU MAY ALSO BE INTERESTED IN THESE ARTICLES?