---
RC44 CUP TRAPANI 1 TO 5 MAY 2013
---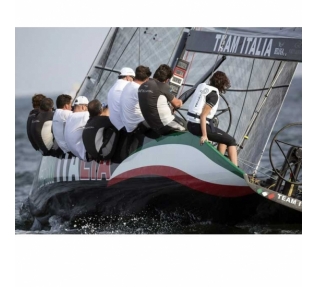 ---

---
The Company "Sailing South - Sailing Team" organizes in Trapani Trapani the RC44 Cup, one of the five international regattas scheduled in the Championship Tour 2013.
After the first stage, which took place in Oman, in Trapani the second round of the prestigious sailing event "RC44 Championship Tour 2013 '. Follow the RC44 Sweden Cup in Marstrand expected between 25 and 29 June, the RC44 Cascais Cup (2-6 October 2013) and the World Cup in Lanzarote (20 to 24 November).
A racing in Trapani C44 Cup 2013 will be the thirteen boats designed by the world champion Russell Coutts America's Cup. Will be at the helm of the world's top sailors, by Russell Coutts to Ed Baird, Brad Butterworth Paul Cayard.
Right out of the racing calendar with the match race (races between two boats), which will be held on May 1, and the fleet racing (fleet race), to be held May 2 to 5.
The affected areas will be the platform Marinella and the mirror of the sea adjacent to the dock submarines.
PLACE OF THE EVENT
---
RC44 Trapani Cup dal 1 al 5 maggio 2013
---
COMMENT "RC44 CUP TRAPANI 1 TO 5 MAY 2013"
---
IN ADDITION TO "RC44 CUP TRAPANI 1 TO 5 MAY 2013" MAYBE YOU MAY ALSO BE INTERESTED IN THESE ARTICLES?