---
THE DREAM OF JOSEPH ALCAMO
---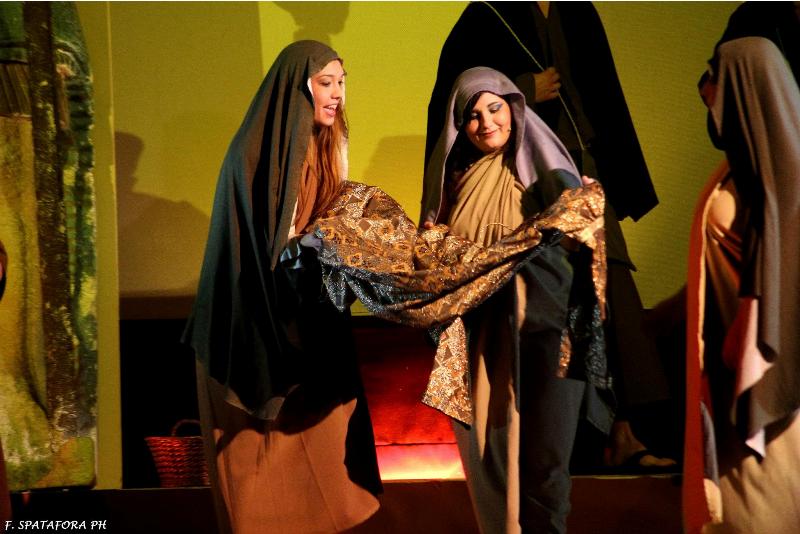 ---

---
Joseph's dream is a representation of a saga, that of the family of Jacob, which, with its relational dynamics, proposes the basic themes of love, hate and forgiveness, and highlights social issues such as poverty and emigration of particular interest and relevance. The story of Joseph, the penultimate of the twelve sons of Jacob, sold by his brothers into slavery and later became, thanks to its great wisdom, the governor of Egypt. The Musical, staged by the Social Cooperative human development "Ethics" in collaboration with the sports club "Olympia," is a good mix of humor and emotion, lightness and drama, which enchanted the audience, who rewarded the players with more than a quarter of an hour of applause, reviving the atmosphere of an ancient world, often forgotten, thanks to the attention to detail in the creation of costumes, makeup, and set design. sogno5 "What particularly struck me - says Luciano Internicola, president of the cooperative Ethics - is the great cooperation, exchange of expertise and experience. We have created bonds - continues Internicola - between the different talents, but also with citizenship, understood as a community enterprise. "

Al Teatro Cielo d'Alcamo, April 26 to 21.
PLACE OF THE EVENT
---
Il sogno di Giuseppe, ad Alcamo
---
COMMENT "THE DREAM OF JOSEPH ALCAMO"
---
IN ADDITION TO "THE DREAM OF JOSEPH ALCAMO" MAYBE YOU MAY ALSO BE INTERESTED IN THESE ARTICLES?