---
SAN VITO LO CAPO AIRPORT
---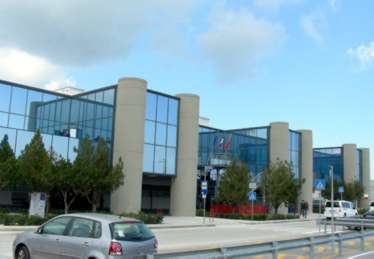 ---

---
The beautiful town of San Vito lo Capo , although not possessing its own airport, is located halfway between two major airports in Western Sicily.

In fact, 60 kilometers to the south-west, located between Trapani and Marsala is the airport of Trapani-Birgi Vincenzo Florio .
The port of Trapani, at the moment, is a hub and connects Ryanair Trapani and San Vito lo Capo with several Italian and European destinations with flights mainly low cost. In fact, it is not hard to find at certain times of the year, a very cheap flights.
Trapani airport is well connected to San Vito lo Capo, which can be reached in about an hour's drive along the SP21 to Trapani, and once you get there, take the SS187 to San Vito lo Capo.

On the eastern side, however, the Palermo airport ( click to visit the site ) is another good alternative to reach the white beaches San Vito lo Capo.
Just 80 km, the airport Palermo has an international airport with dozens of daily routes that connect Sicily with the world.
Reach San Vito lo Capo from Palermo airport is very simple: just follow the A29 and exit at Castellammare del Golfo.
From there you can take the SS187 and follow the signs for San Vito lo Capo.

Therefore, even if there is the airport of San Vito lo Capo, the seaside town by plane is very easy, and often also convenient.
PLACE OF THE EVENT
---
San Vito lo Capo non ha un vero e proprio aeroporto, ma sfruttando gli aeroporti di Palermo e Trapani è possibile raggiungerla anche via aerea.
---
COMMENT "SAN VITO LO CAPO AIRPORT"
---
IN ADDITION TO "SAN VITO LO CAPO AIRPORT" MAYBE YOU MAY ALSO BE INTERESTED IN THESE ARTICLES?