---
NEW NON OFFICIAL WEBSITE OF PANTELLERIA AIRPORT
---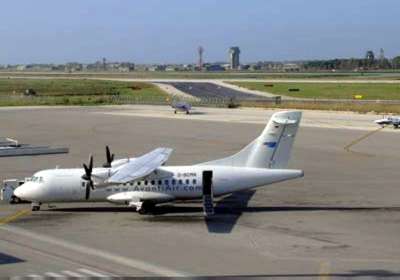 ---

---
The island of Pantelleria is enriched with new vehicle advertising and marketing through the creation of a new website that aims to promote the area of ​​Pantelleria, starting from the new airport.

The site in question ( www.aeroportopantelleria.com ) could become part of the network of tourism in the First Web which already includes, in addition to hotel-trapani.com and aeroportotrapani.com also the portals provinciatrapani.com and viveretrapani.it.

In this way, the First Web aims to increase its portfolio of advertising tourist offer including all the pearls in the province of Trapani, including a prominent place definitely deserves the island of Pantelleria.

The site www.aeroportopantelleria.com in a beta phase, will offer tourist information on the island of Pantelleria, informing tourists about places to visit, what to do and what to see in Pantelleria in addition to offering a large number of accommodations and restaurants that you can use to help you enjoy your vacation in Pantelleria.

The airport of Pantelleria was recently the subject of a substantial investment of € 41 million by ENAC that has modernized and made more capacious.
In addition to the technical changes (for example, has been made accessible to allow the second runway takeoffs and landings during the days of strong south wind), the airport has been equipped with modern teconologia making it self-sufficient in energy and water recycling .
Finally, from the aesthetic point of view, the airport has been designed to harmonize with the territory grafts architectural daring and modern, so as to define it, in the process of opening, "the airport VIP".

To visit the new site is not the official airport of Pantelleria you can connect to www.aeroportopantelleria.com.

PLACE OF THE EVENT
---
Inaugurato in questi giorni il nuovo sito non ufficiale dell´aeroporto di Pantelleria.
---
COMMENT "NEW NON OFFICIAL WEBSITE OF PANTELLERIA AIRPORT"
---
IN ADDITION TO "NEW NON OFFICIAL WEBSITE OF PANTELLERIA AIRPORT" MAYBE YOU MAY ALSO BE INTERESTED IN THESE ARTICLES?