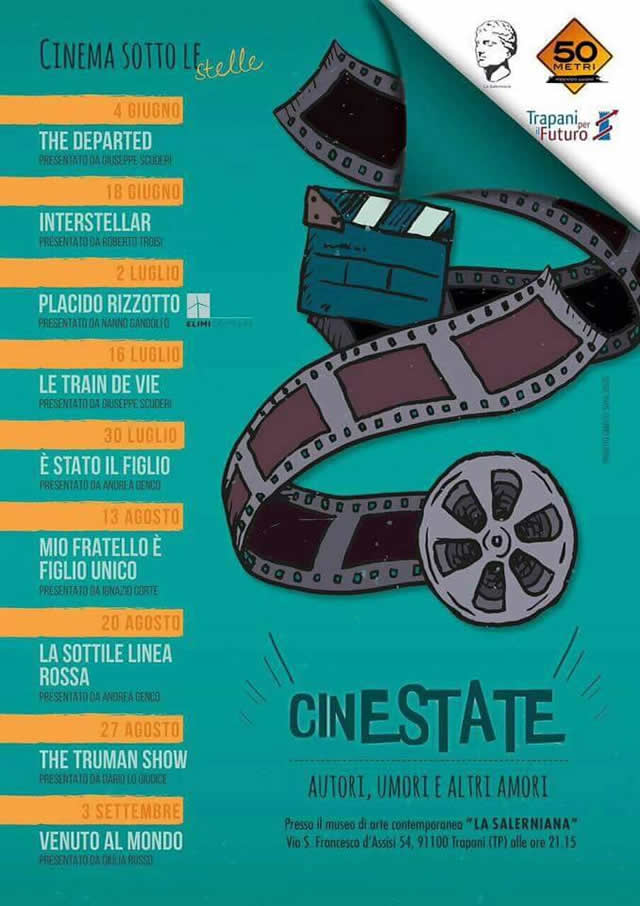 July 16, "The Train de vie," a 1998 movie that treats the Shoah ironically.
July 30 "It was his son." In 2012, Daniele Ciprě told this story, really happened, set in Palermo in the seventies.
August 13 "My brother is a single son." Daniele Lucchetti, 2007. The story of Accio, a boy with his political turmoil; First approaching fascism and then communism.
August 20 "The thin red line". A 1998 film, directed by Terrence Malick. Established in 1942, in the Second World War, the plot takes us to a US Army Rifle Company, led to the conquest of a Japanese aviation camp. During the long assault, they consume the affairs and torments of a group of men, even before soldiers.
August 27 will be the turn of "The Truman Show". One of Jim Carrey´s masterpieces of 1998. The film tells the story of a man taken from the camera´s nascent hiding in a big reality show. Without knowing the falsity of his destiny, the protagonist lives in an artificially constructed world with a single purpose: to make the audience.
Closing on September 3, the film "Come to the World", a work by Sergio Castellitto in 2012, in which the protagonist decides to leave with his son for Sarajevo, a place where the story will unfold on three different temporal levels.
The screenings start at 9.30 pm and there is a free offer at the entrance.