---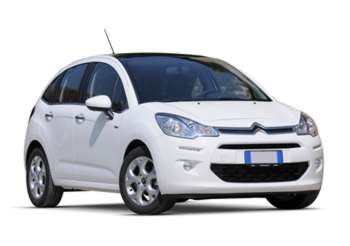 ---

---
The province of Trapani is well served by public transport, especially in its most popular destinations.
Among the major and most used carriers to point out are the buses that connect theairport of Trapani to the port of Trapani, and the historic centre of Trapani, with the cable car connection to Erice and of course with the tourist town of San Vito lo Capo.

We should also mention the hydrofoils that connect the port of Trapani and Marsala Favignana and Egadi Islands.

As Favignana, Trapani and San Vito lo Capo (the major tourist destinations of the province ) are small enough, you can stay there and move around entirely on foot without the need of hiring a car .

Things get complicated if you decide, as it is advisable, to also visit the towns of the province of Trapani such as Segesta , Selinunte, Marsala and Mazara del Vallo.

In choosing to rely completely on public transport during your holiday, you must therefore take into account the fact that there are some areas which are slightly more isolated so they become difficult to reach without renting a car.

In addition, the use of public transport leads to the constraint of having to submit yourself to timetables and this translates into downtime, during their holiday, which could be frustrating especially if you end up spending a lot of your time at the bus shelter or sitting on the bench at the station.

On our site there are some sections specifically dedicated to bus timetables to / from the airport of Trapani, to the timetable of the hydrofoils to the Egadi Islands and to the timetable for the cable car to Erice.

If you should need a rental car in order to move autonomously and freely along the tourist routes of the province of Trapani, at Trapani Airport you may choose between 7 car hire companies :

Auto Europe (+39 0923.842090) www.autoeuropa.it
Locauto (+39 0923.842.884) www.locautorent.com
AVIS Car Rental (+39 0923.842290) www.avisautonoleggio.it
Europcar (+39 0923.842828) www.europcar.it
Hertz (+39 0923.842665) www.hertz.it
Higher (+39 0923.841990) www.maggiore.it
Sixt (+39 0923.030554) www.sixt.it

The offices of these car hire companies are located on the ground floor at the airport of Trapani, open almost 24 hours a day.

Online, however, there are car rental services which allow you to compare all the offers from all car rental companies present at the airport (both of Trapani and Palermo) that allow you to select the cheapest fare and also solve the inconvenience of arriving at the airport and discovering that there is no availability. The most famous of these car hire services online is undoubtedly Rentalcars.

Therefore, if you want to stay in Trapani and you intend to stay in one place, you
can safely use public transport. If you are planning to visit the province of Trapani , our advice is to rent a car to have more freedom during your travels.



---
COMMENT "RENTAL CAR IN TRAPANI? DISCOVER 7 +1 POSSIBILITIES"
---
IN ADDITION TO "RENTAL CAR IN TRAPANI? DISCOVER 7 +1 POSSIBILITIES" MAYBE YOU MAY ALSO BE INTERESTED IN THESE ARTICLES?
Hotel-Trapani.com
P.I. 02195840810